How do I apply as a vendor?
Thanks for your interest to join Shop@Fashionpoliceng.com, a site specifically dedicated to African fashion brands. However, before you can have an account to start adding items to your store, you have to apply and wait for our approval. The approval may take up to 24hrs depending how long it will take us to validate you brand.
Please follow the arrow on the images to apply on our site.
To register or login, go to the top right corner of the front page:

While registering, do not forget to click the "apply to become a vendor" box.

I have applied for an account, what next?
After your application is approved, you will be notified via email, after which you will be able to login with your details.
Go to the site and login, then continue to manage your store and add your items. The following images will walk you through. Ensure to take notes of where there is an arrow.
Click the drop-down arrow to reveal the menus:

Click the "Manage Your Shop" menu, after which you will be taken to your shop sales dashboard. Here is where you are going to see your sale reports including menus for setting up your store.
The "View Your Store" menu will take you to your store front page.
"Stop Settings" is where you can add information to your store.
The "Add New Product" is where you can add your products or items. Please note: to have access to enough information, this not where you're going to add your items. We will inform you that part via email.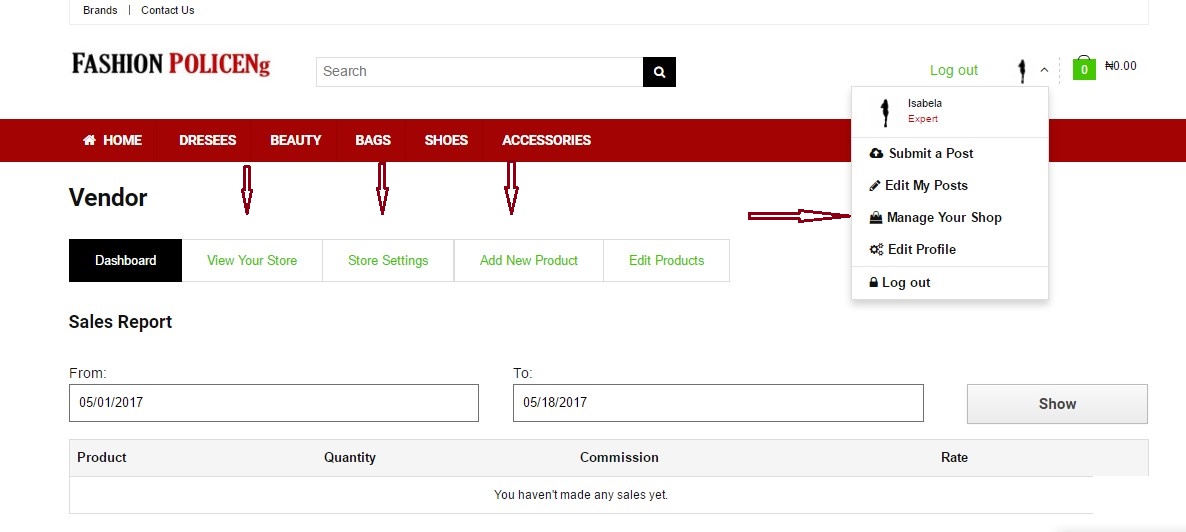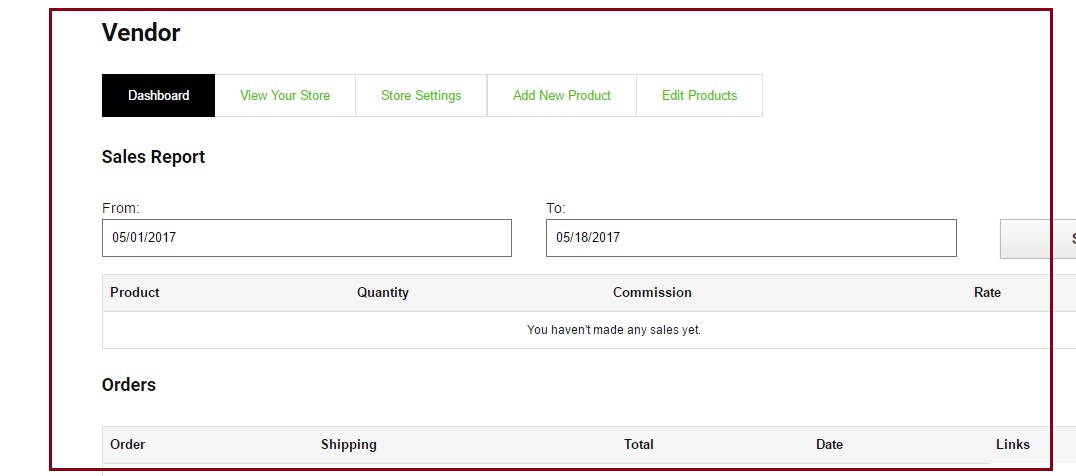 This is how your store front page will look like. You can customize it the way you want.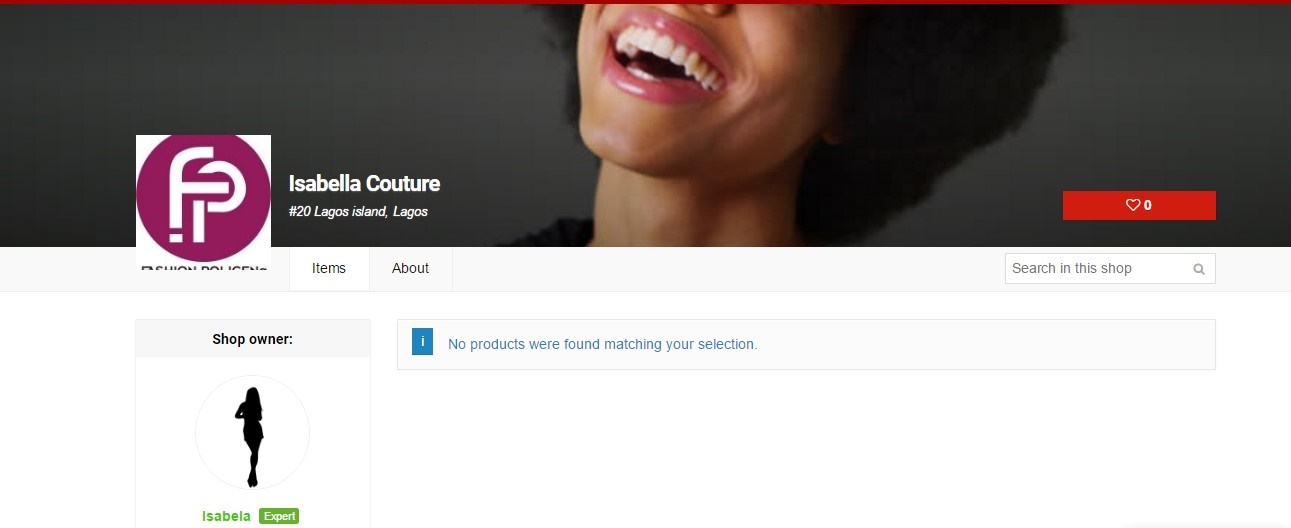 How do I add items or products to my store?
At this point, it is assumed you have applied as a vendor and your account has been approved. And also, you have set up your store by adding your brand name, logo, address and every other information necessary.
So, let's show you how to add your first product or item.
To add a product, login to your account and click "Add product" under the "Products" menu, after which a new page will display showing like the image you see below. Add your product name and the description then move on to another step.


For example: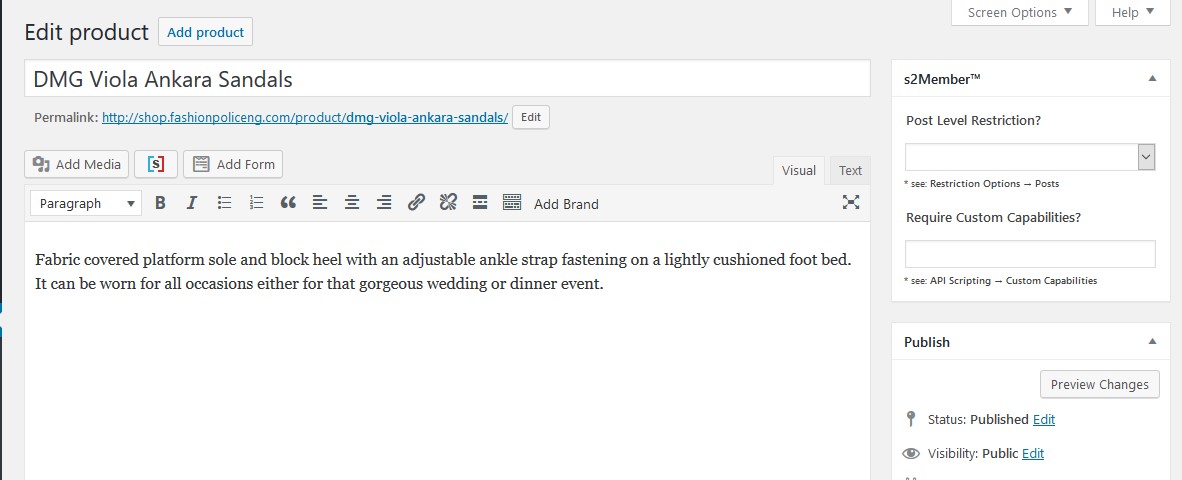 Next step, scroll down to where you will see product data:

Under the product data, there are six sections, including "Inventory," "Shipping," "Linked products," "Attributes," "Variations," and Advanced."
Inventory section
The inventory section allows you to manage stock for the product individually and define whether to allow back orders and more. If stock management is disabled from the settings page, only the 'Manage stock?' option is visible.
SKU – Stock keep unit (SKU) tracks products. Must be unique and should be formatted so it does not match any post IDs. For example, post IDs are numbers so a SKU could be WS01. That could stand for WooShirt 01.

Shipping section
Weight – Weight of the item.
Dimensions – Length, width and height for the item.
Shipping Class – Shipping classes are used by certain shipping methods to group similar products.
Linked Products section
Using up-sells and cross-sells, you can cross promote your products. They can be added by searching for a particular product and selecting the product from the drop-down list:

Up-sells are displayed on the product details page. These are products that you may wish to encourage users to upgrade, based on the product they are currently viewing. For example, if the user is viewing the Ankara pants product listing page, you may want to display Ankara tops on that same page as an up-sell.
Cross-sells are products that are displayed with the cart and related to the user's cart contents. As an example, if the user adds Ankara pants to their cart, you may want to suggest they purchase a top when they arrive at the cart page.
Attributes section
On the Attributes tab, you can assign details to a product. You will see a select box containing global product attribute where you can select "Color" and "Size" of your products. After clicking the drop-down list, select "Choose color" and click "Add" to add it to your selection. Repeat the same process for "Choose size." Below is what you will see: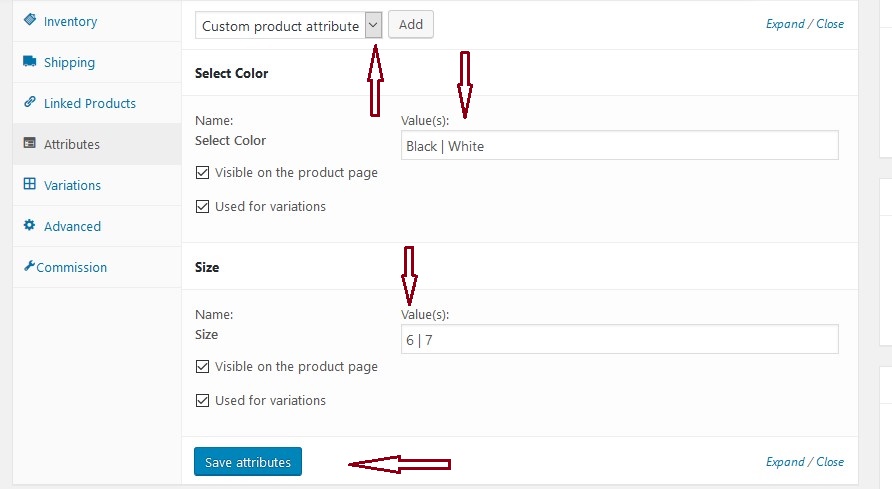 The value(s) box is where to input the colors of your clothes as well as the sizes. And each value should be separated by the pipe symbol as you can see on the image. Once you are done, click the 'Save  attribute" button and move over to click the "Variations" section.
After clicking on the "Variations" section, you will see a box showing "Add variation." Click the "Go" button:

And this is what you will see afterwards:

Place your mouse on where you see the arrow and click the drop-down for the variations to expand: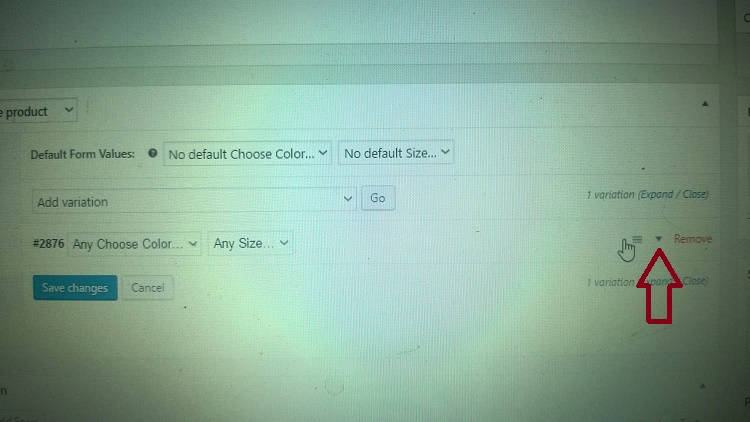 After expanding your variation, this is what you will see. Here, add your prices, select your shipping if you did not do so before and click "save changes" to save your data.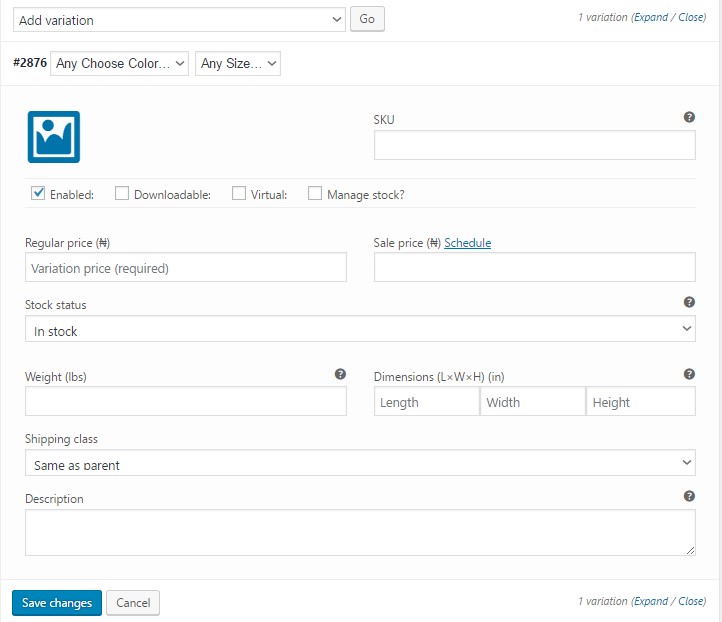 Next step:
Go to the right side of the page and locate "Product categories." Select the category that define your products. For example: if the product you are listing is mini skirt, chose mini skirt or something similar in the category.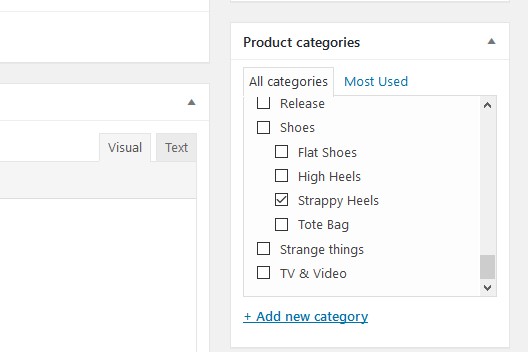 Add a product tag: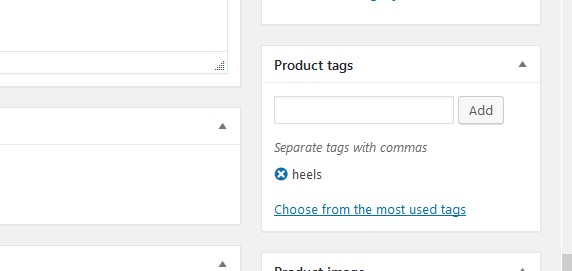 After adding a category and tags, scroll down and locate where to add product images. Click on "set product image" to add a single image. Scroll down a little to add product gallery. Here, you can add up to 5 pictures.
The final step:
Go through your data to ensure there is no mistake and if there is any correction to make, please ensure you do that and click the "publish" button to publish your product. You can now go to the front page or your store to view the item.
Should you encounter any issues or want to ask some questions, email us at info@fashionpoliceng.com
How do I shop for my coveted item?
You will need to visit our website front page  www.shop.fashionpoliceng.com to select the product category, or chose from the menu drop-down.
What payment method is Shop@FPN using?
For now, payments can only be made through online channels with your Mastercard, Visa. Other form of payments like bank transfer or direct transfer is accepted upon request.
Can I ask for refunds after payments?
Refunds are allowed but you have to read our refund policy to understand the terms.
I tried to pay for an item; my card was debited but I have not received any payment confirmation.
You may need to wait a while to see if there will be a reversal of your fund from your financial institution. Otherwise, please send us an email (info@fashionpoliceng.com OR call +2348034883506) to assist you with the challenge. This type of issue rarely happen, however, it is an error in the system's interface, which means you are not being defrauded.
Can I shop online and pay upon delivery?
Sorry, we do not operate pay on delivery for now?
Do you ship to foreign countries?
Yes, we do but the shipping rates varies depending on the country.
Is your shipping free?
No, shipping is not free but from time to time, there will be a promo and discounts in which you are going to be notified.
Who does the shipping?
Vendors are in charge of the packaging and shipping but we ensure your items are shipped once the payments are confirmed.
How about data security?
We take security very serious, that is why we have installed a standard SSL-encryption for secure data communications (Powered by Godaddy).