SGTC Bella Pants Set
Taking a sexy approach, the crop top design gives you the opportunity to showcase your abs while the stretchy pants fabric ensures your figure is perfectly highlighted. The style is also super modern — from the puffy sleeves to the v-neck design of the top. Waste no time by adding it to your cart before it sells out.
African prints fashion is a mainstay of our wardrobes all year round. If you are looking to inject some vibrant sexiness into your wardrobe, look no further than this Bella Pants Set by SGTC Clothing.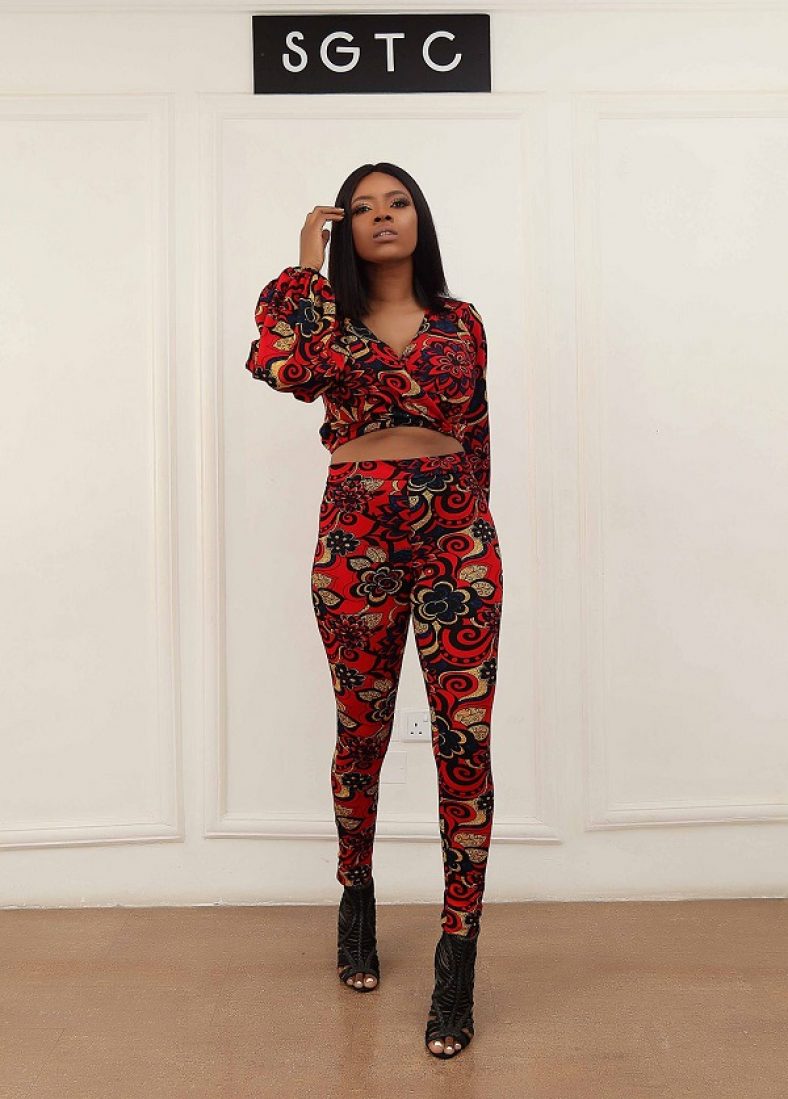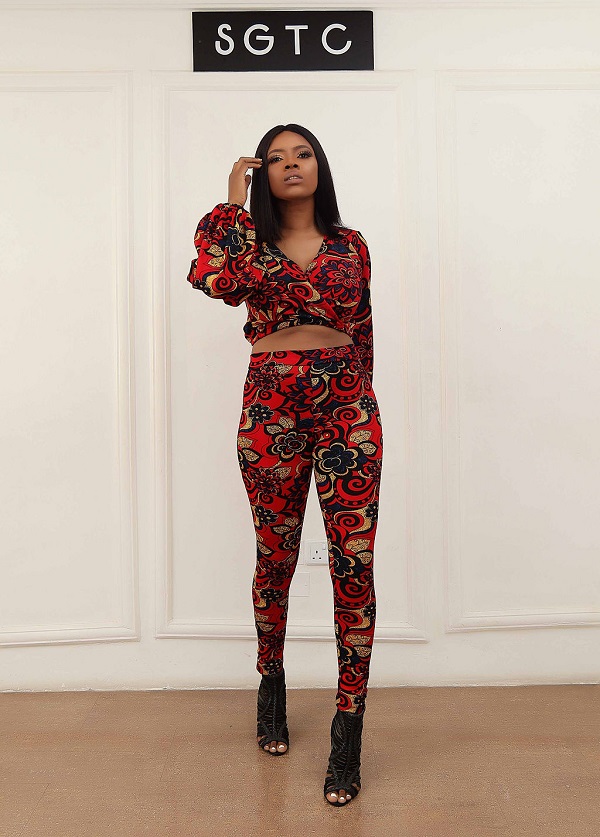 It comes with a billowing sleeved top and leggings, created from super stretchy Ankara fabric. The plunging V-neck, crop top design, and stretchable pants make this really a great off-duty number that would ensure all eyes are on you.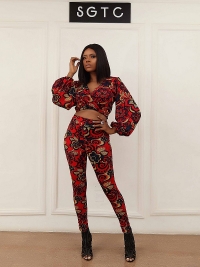 Fabulous
The Bella pants set is a fabulous 2-piece that you need no extra effort to look chic while oozing glamour. Plus, it's versatile as it can also be worn separately.
Specification:
SGTC Bella Pants Set
| | |
| --- | --- |
| Size | 6, 8, 10, 12, 14, 16, 18, 20, 22, 24 |